How Do You Make a Homemade Baby Halloween Costume?
Sep 16, 20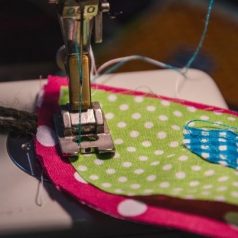 Halloween is an interesting period of every year. Everyone looks forward to the spooky time of the year to dress up. You get to dress up as you like and you can really get creative with your outfits.
With Halloween parties to attend and going treating or trick as the top two things, you must do on Halloween, picking an outfit every year becomes a bit of a hassle. On top of that if you are a parent, dressing up your kids for Halloween adds up to the tasks at hand.
Making a baby Halloween costume for your toddler is a great idea, you could have fun while making it and customize it to your liking.
There are plenty of tutorials available online on how you can make your own Halloween costumes. When sewing a Halloween costume for a baby, there are so many cute ideas to choose from, right from animal costumes to dress them up as their favorite cartoon character. All you need is the right kind of materials to make the perfect Halloween costume.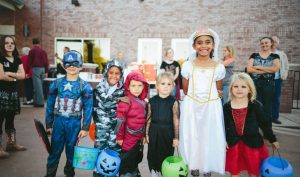 You can find the desired material in the comfort of your home too. Use old clothes to sew together a brand new homemade baby costume for Halloween. A visit to the crafts store will allow you to take your costume to the next level, with various adornments available that are appropriate for the occasion.
Tips for making a homemade baby Halloween costume
There is a sea of options on what to be dressed as for Halloween. The first thing to do is to decide what exactly to want to dress up your baby. You can get inspiration from literally anywhere while making a costume for your baby. Pick up characters from their storybooks or dress them up as their favorite toy or their favorite cartoon.
With a baby, you want to make sure that the material you're going to use is safe for your baby. The best thing to do would be recycling old clothes and sewing together a brand new costume for your baby. You wouldn't even have to go to the store for this.
Once you've prepared the skeleton of the costume, you can customize it the way you want to. Homemade outfits give you the flexibility to do just about anything that you want for the outfit. You could sew a name tag on the outfit or add cute detailings to make it baby appropriate.